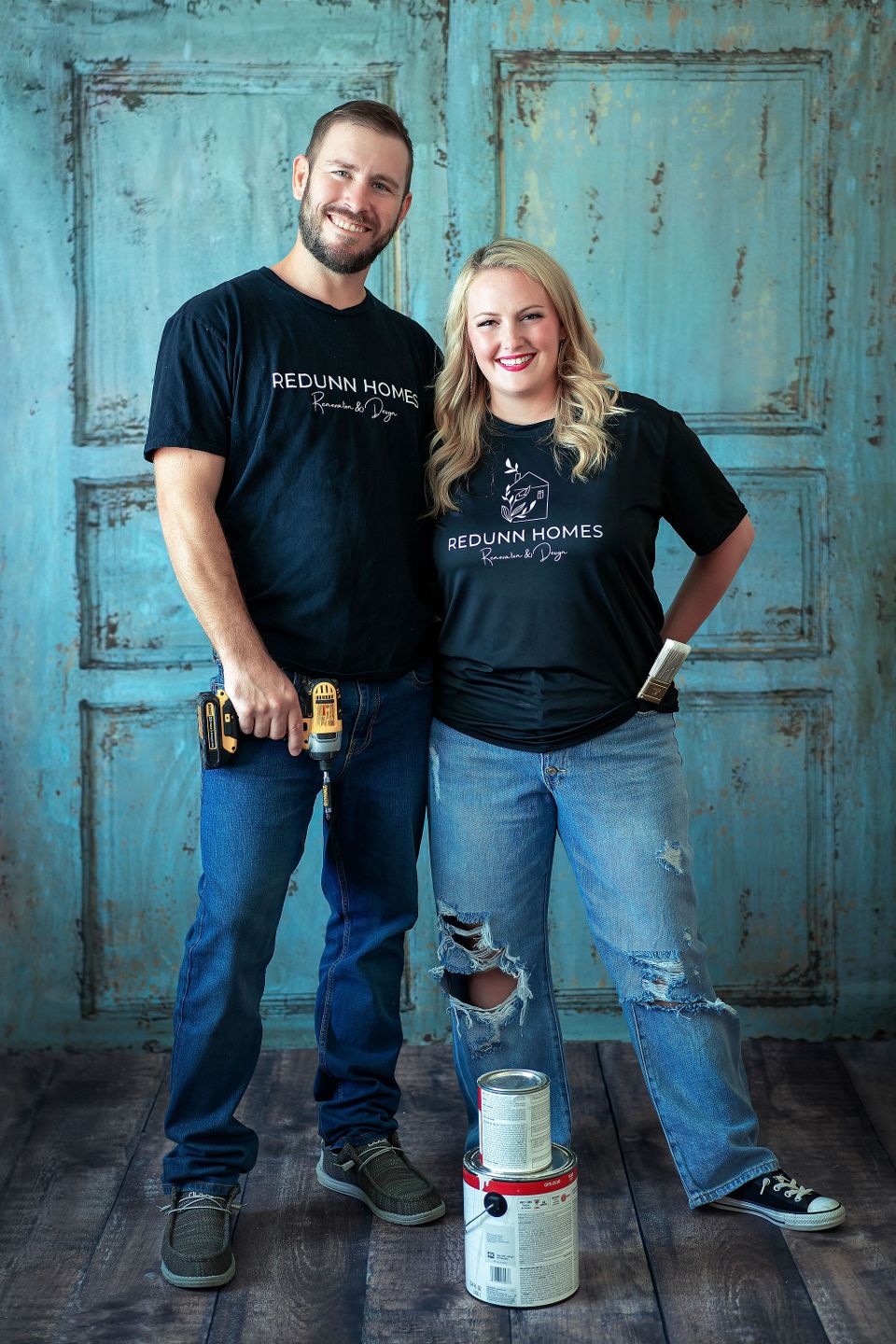 About Abbe Chic
Re-Dunn Homes is what a young husband-and-wife team arrived at after a thrilling journey through shifting professions, creative passions, parenthood, and epic battles against the pandemic monster. That's us, Abbe and Robert Dunn!
It all started in 2016 with the birth of our first son, Tripp. As a full-time employee at Mom University, I used naptimes to rekindle my lifelong love affair with creativity by refinishing furniture. Although it certainly didn't feel like it at the moment, the stars were aligned when Robert had a sudden income change, just as my craft skills were truly peaking.
After exploring our options, we decided to take a leap of faith and go big-time with a craft class business. We converted our garage into a fabulous workshop, where we hosted sold-out classes for the next two years. It was a big hit!

Enter everyone's least favorite character: COVID. It would be an understatement to say that our family (like everyone else) was forced to make some changes. Meanwhile, the lockdown had everyone trying DIY home repairs and upgrades. However, for many, it didn't exactly turn out the way they had planned. There was a growing need for someone with skills to come in and save these people from their woes, and we were that someone. Before we knew it, we went from selling craft kits to handyman/woman work to knocking down walls and changing entire spaces in humble abodes across Pflugerville and beyond.

It's been quite the adventure since Tripp was born. We even welcomed another family member in the midst of it all: our second son, Oliver. We are grateful and blessed to have found a way to create a business that allows us to use our passions, skills, and talents to elevate the homes of wonderful people like you. We can't wait to meet you and make your dream a reality!